Aldious Welcomes R!N As Official New Vocalist
Japanese metal band Aldious has welcomed R!N as an official new member. The vocalist had previously been touring with Aldious after the departure of Re:NO last year, but has today been made an official member of the group.
R!N comments, "I was introduced to Aldious in January of this year and took part in their fanclub-only show in March, followed by touring in April. I was thrust into the world of Aldious at tremendous speed!"
"As vocalist of Aldious, there are many things I want to accomplish. I would like to sing as much as possible so that Aldious' music can reach many places and people. Thank you!"
R!N, also known as Gemie, has previously released several songs as a solo artist and vocalist that have been connected to video games and anime, including Attack on Titan and Mobile Suit Gundam.
UPDATE: Aldious has released a self-cover album featuring some of their classic tracks re-recorded with R!N.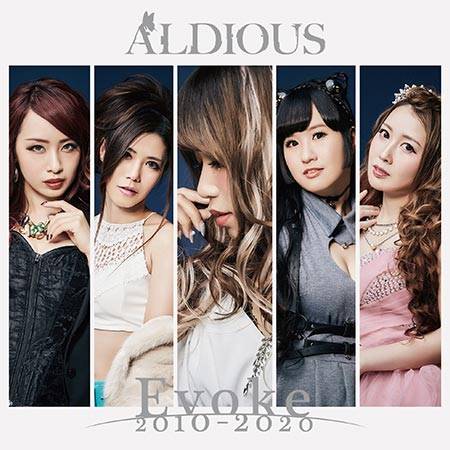 01. Spirit Black
02. Yozakura
03. Ground Angel
04. Kocho no Yume
05. Eversince
06. Ultimate Melodious
07. Utopia
08. Dominator
09. Absolute
10. Bind
11. Dearly
12. Deep
13. We Are (English Version) [Bonus Track]
14. I Wish for You
---
---