Aldious – Merch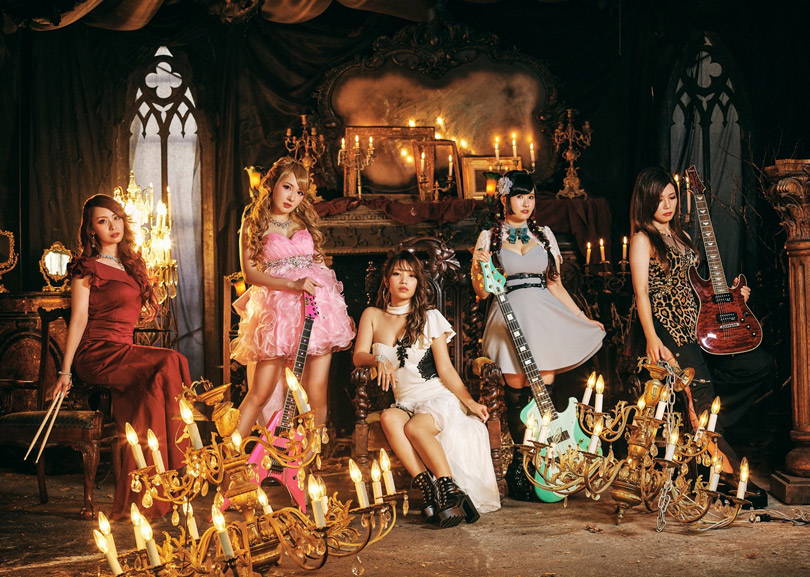 PROFILE:
Aldious blasted on to Japan's metal scene in 2010 with debut album Deep Exceed. A decade later and Aldious are recognised as one of the original pioneers of the next generation of all-female metal bands.
They've performed at various types of festival across Japan, including SUMMER SONIC, LOUD PARK and VISUAL JAPAN SUMMIT. Some of the tracks re-recorded for EVOKE 2010-2020 have their original music videos available on YouTube where they have been enjoyed over 5.5 million times. 2020 is already proving to be an exciting year for the band with their first performance in the United States of America at N.A.M.M., their first European tour on the horizon and a self-cover album.
Aldious is ultimate, Aldious is melodious.
Aldious smash boundaries overseas as they recruit phenomenal new vocalist R!N, release their first album in three years internationally, and announce dates for their first ever tour in the UK and Europe.
Japanese metal band Aldious has welcomed R!N as an official new member. The vocalist had previously been touring with Aldious after the departure of Re:NO last year, but has today been made an official member of the group.