KEMURI: Official Page – Merch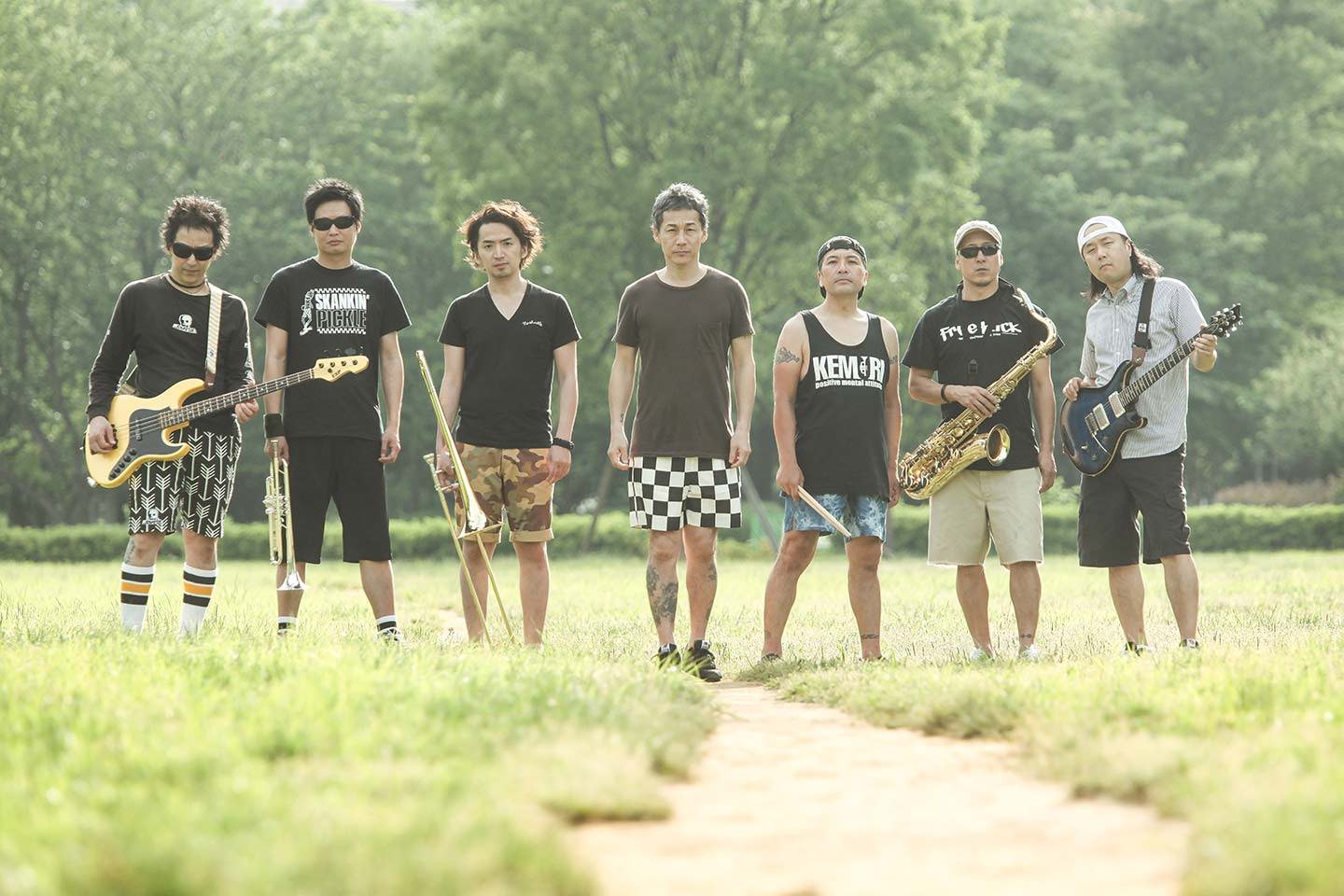 PROFILE:
KEMURI formed in 1995 and released their first album "Little Playmate" from Roadrunner Japan in 1996, and later released a total of 4 original albums and 1 live album.
In 2003 they transferred to Universal Music and moved to Avex in 2007 but disbanded by the end of the year.
In 2012, in response to a call from legends Hi-STANDARD, KEMURI made their first comeback.
More recently the band toured the UK with Less Than Jake and made their first appearance in USA for 17 years.
All-time best album SKA BRAVO features some of their biggest hits, rerecorded.
All the Japanese Music CDs, Vinyl etc. from JPU Records
KEMURI Official Music Videos: