FAQs: Frequently Asked Questions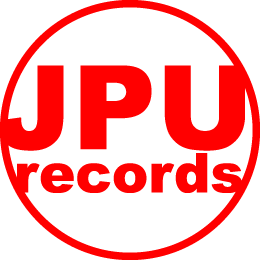 ---
Why are we here? Will anyone ever love me? Where is my order?
These are some of life's greatest questions. Here at JPU Records we can supply you with answers to at least TWO of these great conundrums.
The status of your order can be found be logging in and checking your "order history". If you decided not to make an account, or you just don't fancy logging in, you can also find the status of your order from the email confirmation we sent when you placed the order.
If everything is fine your order will first show as "confirmed". During this phase we'll have taken payment and secured your order. Everything's groovy, there's nothing left for you to do. It will still show as confirmed when we have sent the item, but with addition of tracking info if you paid for tracking. You will also receive an email to confirm that your item has been shipped. If it's shipped and you still haven't received it, see the shipping section below for expected delivery times and what to do if your order exceeds these.
Also; we love you.
When Will You Send My Order?
As soon as we can! We aim to process all orders the same day they arrive where possible. Sometimes this is not always possible, especially during busy periods.
If your order includes an item that is a preorder, the whole order will be held until we begin shipping preorders. If you don't want to wait, send us an email and we will split the delivery and send you a request for additional postage costs if needed.
If some time has passed and your order hasn't been shipped yet, please check to see if the item is a preorder by checking the item's page, and checking the date that shipping will begin. 99.9% of emails we receive are about preorders that have yet to be sent, despite release date still being far off in the future... we print these emails off, scrunch them up and dunk 'em hard into the "silly bin". Don't go in the silly bin. It's bad for the environment.
Did you subscribe to our mailing list and click "telepathy" for how you'd like to receive information? If not, don't worry, there are other ways to find out where your order currently is.
1. Sign in > Order History > Select the order.
If the order says "Fulfilled", your order is on its way to its destination. If you paid for a tracked service, you can check the current location of your item from this page too. If you did not pay for tracking, then godspeed to you and your order.
Select the item you want to track and if it's been sent it should it should say "Fulfilled" under its title, followed by the date it was sent and how it was sent (in the picture below it was sent via Royal Mail). Then, there should be a tracking number, as highlighted in the image. Click that and you will be taken to the delivery company's website with further information about the current situation of your order.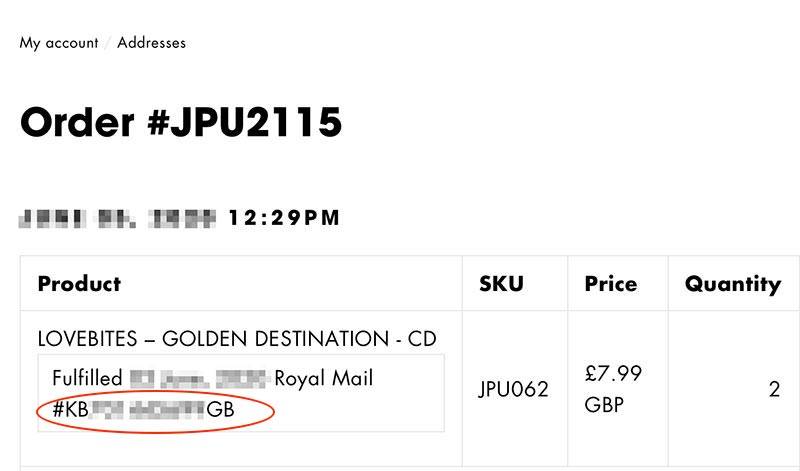 2. Check your shipment confirmation email
We will email you when your order has been despatched.
If you paid for a tracked delivery this email will also include your tracking number.
You can click "View your order" and follow the details above, or simply press the tracking number (shown in the image below) to be taken to the delivery company's website for further details about your delivery.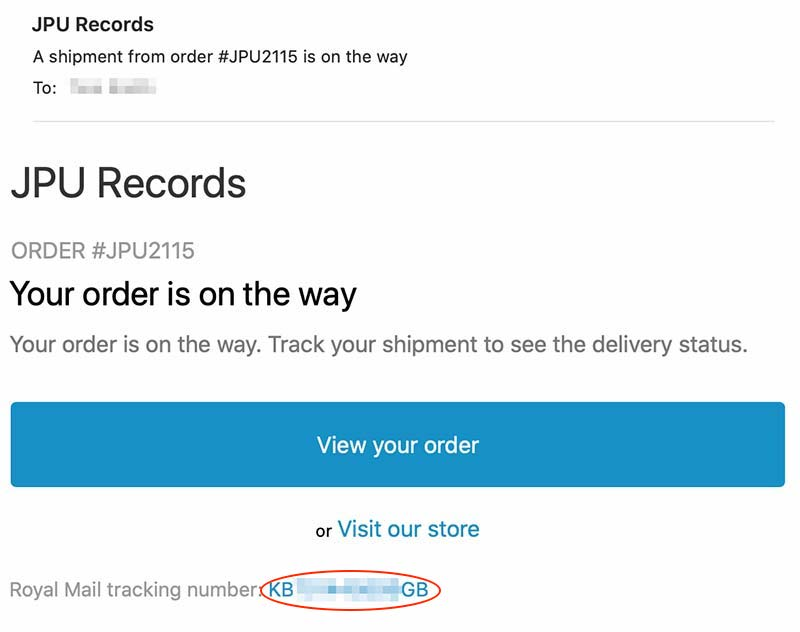 3. Manually track your order
This is only recommended for the pros. As such, we believe in you, you'll figure it out on your own.
We generally use Royal Mail. Here's their tracking site: https://www3.royalmail.com/track-your-item#/
We do not condone other methods of manual tracking, such as staking out the letter box or stalking the deliver person in hopes they have your order.
Why Won't You Process My Order?
If it was our decision, we'd do it. But alas, it's out of our control. We offer several methods for payments, which are all handled by their respective payment services. Once these guys gives us the thumbs up, the order gets confirmed. If you're having problems getting a payment confirmed, it's best to reach out to the payment provider you're attempting to use and see what they recommend to do next.
How Can I Cancel My Order?
Drop us an email! info [at] jpurecords [dot] com. We'll process a refund and cancel your order (and shed a tear).
Can I Add / Remove Items From My Order Once It's Confirmed?
Yes you can! Drop as an email (info [at] jpurecords [dot] com) with what you'd like to add and we'll send you a request for the additional money required. Similarly, if you decide you don't want an item anymore that's part of a larger order, just let us know and we'll refund that item.
When Will You Take The Money For My Order / Pre-order?
Our system takes the money as soon as the order is placed.
This way your order is confirmed and secured at the moment you complete checkout.
Why Is My Order Full of So Much Great Music?
I know!! Give yourself a pat on the back. You rock.
How is Shipping Calculated?
Shipping costs are calculated on the weight of the whole order.
To find out how much shipping will be for your order, go to your basket, click "check out" at the bottom of the page and then click "express checkout", which will show you the total amount due. This figure includes taxes (included in the item price), and will show you how much of it is for shipping. If you don't choose that, just fill in your shipping details and press "continue to shipping" to see how much shipping will cost and what options are available for you.
Generally, one CD will have the lowest shipping cost and will allow you to send via an unrecorded delivery method. Anything heavier than a CD will be sent recorded delivery.
How Long Will My Order Take to Arrive?
We ship from our offices in London and generally use Royal Mail. According to Royal Mail, this is how long shipments are estimated to take once we have processed them and sent you a shipping confirmation:
To the UK: Within three working days.
To Europe: Within seven working days
To everywhere else: Within ten working days.
However! Experience tells us that these estimates are quite optimistic, so please bare this in mind. If you need something faster, let us know and we'll look into alternative methods for you.
Can You Tell Me More Information About My Shipment?
We could, but there is a faster and more efficient way. Legend tells of an all knowing oracle who can tell you more details about any order that has a tracking number. That oracle has a Twitter account that accepts DMs from anyone, even you. Head to https://twitter.com/RoyalMailHelp with your tracking number and bask in their all powerful knowledge for yourself. If you don't have Twitter, we can bask on your behalf.
My Order Hasn't Arrived, Is It Lost?
We hope not!! If you're not sure what's going on, definitely click the tracking number of your order to see updates directly from the delivery company. We generally use Royal Mail, who have a fantastic Twitter account you can DM with any questions you have: https://twitter.com/RoyalMailHelp Just remember to quote your tracking number! This is much faster than asking us about your order, as all we will do is then go and ask them on Twitter anyway.
The following are how many working days must pass before the item is considered lost, according to Royal Mail:
To the UK: Ten working days after expected arrival date.
To Europe: 20 working days after expected arrival date.
To everywhere else: 25 working days after expected arrival date.
Shouldn't Some of These Question Be Under "Orders"?
Why Is Shipping to My Country the Same Price As a CD?
Good point! BRB while we up the prices of our CDs.
What Does This Even Mean?
Becoming a JPU Records Affiliate (by clicking here) involves you registering for an affiliate account, which is separate from the JPU Records account that you use for ordering awesome CDs. Once this is done, you can log in (using the link at the start of this paragraph) and make unique URLs for our releases / homepage that are unique to you. If you share one of these links and this results in someone buying something from our site, our website will recognise that you were the awesome person responsible for helping to make that sale, and as a thank you from us, we'll give you 5% of the sale in actual real (digital) cash!
So You're Saying I Can Get Paid For Promoting The Music I Love?!
Yeah! Even the music you don't like, too!
You'll get 5% of each sale that you manage to generate. The full terms can be read by clicking on the "Terms" link at the bottom of the Affiliate Registration page.
Your first born must have the initials JPU.
Nah, there's no catch! But in order to receive the money you must have accumulated at least £30 from being awesome, we'll then process it and send the cash your way!
How Do I Create My Special Link?
It's easy! First thing to do is go and find a release from our website that you want promote. Once you've found its page, copy the URL for the page, then log in to your affiliate account (by clicking here). Once you're in, click on "Dashboard" from the menu on the left. This should bring up a page with a graph at the bottom (which tracks your awesomeness / sales so far), as well as a box higher up with the title "Affiliate Link". Click on "Get referral link for a specific product" from this box. On the next window that pops up paste your URL from earlier into the area below "Product Link". We've highlighted the areas in the below screen crap: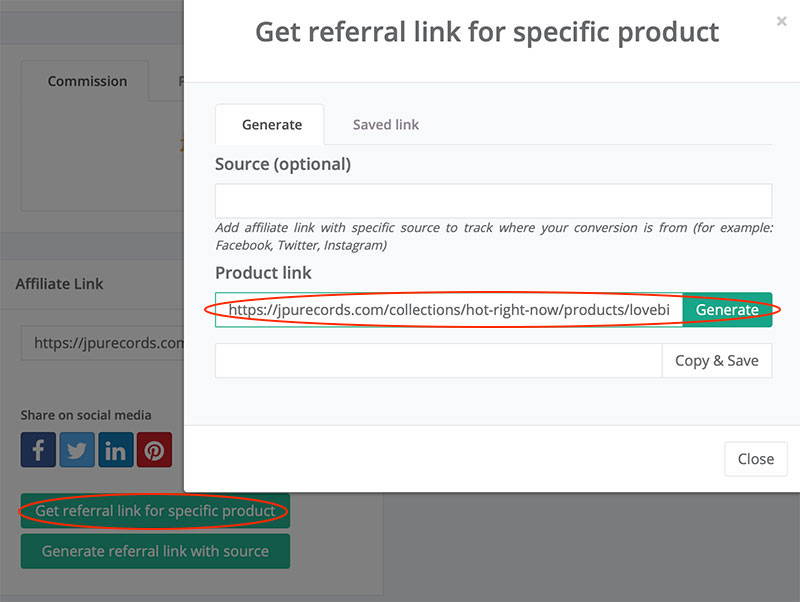 Once you've pasted the URL, smash that sexy green "Generate" button. This will produce a new URL in the field below that's unique to you. Click "Copy & Save" and then begin pasting this new URL wherever you please! Because it's unique to you, we can track who purchases from JPU after coming from your link. There are full details available on how it works in the Terms section on the Affiliate Registration page.
Why Does My Special Link Look Ugly When I Post It On Social Media :( ?
One of the best, most exciting, most enthusiastic, award winning labels outside of Asia for music from Japan and beyond, that's who!
When Did The Label Begin?
In 2012 with JPU001: the GazettE's phenomenal album DIVISION. The album remains one of the biggest selling CDs we've put out, having sold several thousand copies in the UK and Europe. The CD was also amongst HMV's Recommended Metal Releases in the UK and was one of the top selling titles from our distributor for the year.
We fell in love with music from Japan and wanted to share all the wonderful things we'd found!
Originally this started life as a club night that travelled around the UK called Japan Underground that would play only Japanese rock and metal, as well as having bands perform live (including FACT, [Champagne] (now called [Alexandros], PASSEPIED, Shonen Knife and Otoboke Beaver). We had the wonderful Iain Lee MC a charity event we held with Brit Legend Adam Ant to raise money following 2011 Tohoku Earthquake and Tsunami, as well as DJ some of his favourite tracks from Japan at an earlier event – we are very grateful for Iain Lee and Adam Ant's kindness, help and enthusiasm for music from Japan.
Anyway, this led to making a label in order to make CDs from the bands we love easier to buy overseas, and at a price that won't break the bank.
What Awards Have You Won?
LOVEBITES won "Best New Band" at the Metal Hammer Golden Gods Awards because of our efforts launching the band outside of Japan. We have also had the GazettE, SCANDAL and most recently BAND-MAID win "Best Musical Act" in the NEO Magazine Awards, voted for by the readers of the UK's longest running and best Asian pop-culture publication. The label has also won the "Best Specialist Company" in the same awards consecutively for a number of years.
What Are Your Credentials?
Our founder worked at one of the UK's biggest independent record labels and distributors in the early 2000s, eventually finding a place in the marketing and production department after spending time in various other positions at the company. In his lunch break he was writing freelance articles for a number of magazines and websites, including published work in The Japan Times, GamesMaster, MCV and NEO, where he built a relationship with labels in Japan.
This experience of working in all areas of a big label, as well as already establishing links and trust with labels in Japan, as well as building an audience with Japan Underground meant that everything aligned for the launch of JPU Records.
We've also worked on projects for the Japanese Government as well as Yoshiki / X-Japan.
We operate from North London, in the United Kingdom. All orders placed from this website will be sent from the UK.
We also have physical distribution warehouses and sales teams in the UK, Europe and North America, as well as digital sales and distribution teams around the globe.
How Does Buying JPU Releases Support the Band / Artist?
Every release is officially licensed directly from either the band, their label in Japan or their management company. They receive a percentage of every sale, as well as an advance. So buying JPU releases directly supports them, as well as us. Thank you!
I'm A Shop / Retailer, How Can I Stock Your CDs?
Get in touch! We'll pass your requests to the appropriate sales team and warehouse for your country.
Send us a message here to get started: distribution [at] jpurecords [dot] com.
Why Don't You Stock [Insert Band's Music]?
We'd love to! Maybe... We're a label, so only the items we've released will appear on our website.
If there's a band you think we should release, get in touch and tell us why they're awesome!
WHY AM I BLOCKED ON YOUR SOCIAL MEDIA?!
We have one rule: don't be a dick. Anyone caught violating this rule will be dealt with accordingly.
---
If there's something that's not been covered in this rather lovely collection of Frequently Asked Questions, get in touch! Maybe we'll add it to the FAQs.