lyrical school: Official Page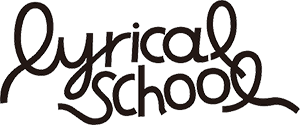 PROFILE:
Six strong rap idol group lyrical school went viral with the quirky video to their debut single 'RUN and RUN'. Shot vertically and best viewed on an iPhone, the video sees the members of the hip hop inspired Japanese pop group rap their way in and out of familiar iOS apps, such as Facebook, Twitter and iMessage.
The video has already been viewed over one million times. English media such as The Verge, Tech Times and Digiday reported on it, with the latter commenting "Move over OK Go, a spunky Japanese girl group has officially made the coolest music video of the moment."
MEMBERS:
yuu
minan
hime
hinako
risano
All the Japanese Music CDs, Vinyl etc. from JPU Records
lyrical school Official Music Videos: