ELFRIEDE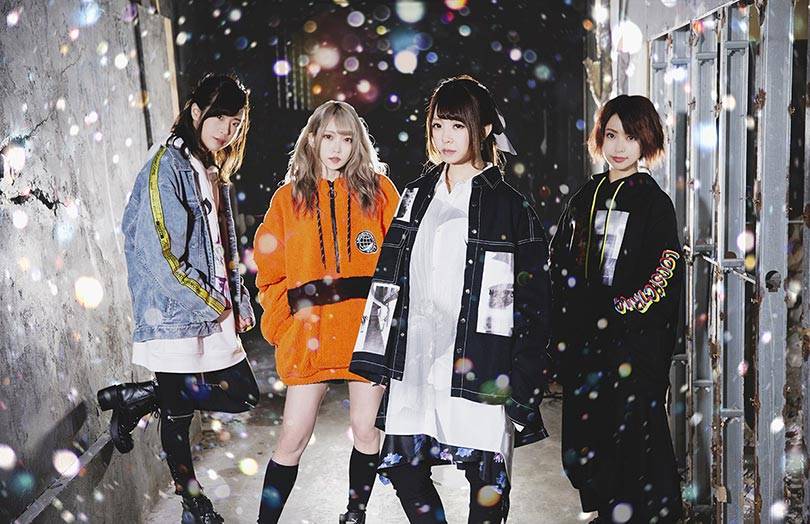 PROFILE:
ELFRIEDE (エルフリーデ) consists of Ryo Yamabuki (guitar), Rina Hoshino (bass), Yu-yan (drum) and Mikuru (vocal). Ryo has been featured in several of Japan's top guitar publications, including YOUNG GUITAR and Player magazine and is also a popular cosplay icon with over 115 thousand followers on Twitter. Bass player Rina also has a solo career in jazz fusion and both members have supported bands on stages across Japan. It was from doing this that Ryo and Rina could meet drummer Yu-yan and vocalist Mikuru and complete ELFRIEDE's electric line-up.
One of Tokyo's fastest rising all-girl bands has released their first major mini album rebirth from JPU Records on CD outside of Japan, one year after their official debut.
The Japanese girl band record a special video comment with English subtitles for overseas fans, all about their new album "rebirth" and why you should be listening to it right now!