Ena Fujita Grapples With Netflix Anime BAKI For New Single DEAD STROKE
Previously Ena Fujita's music has seen her bash zombified members of clergy, gun down bikini-clad riot police. She's even taken a baseball bat to an inanimate sex-doll. Now our favourite singer-songwriting-gravure-idol takes things a step further and grapples with one of anime's most iconic punch 'em-up franchises; BAKI. The latest series of the Netflix exclusive brawler, features the title track of Ena Fujita's knock new song DEAD STROKE as its frantic, riff-fuelled ending theme.
DEAD STROKE is out now as a four-track digital single from JPU Records for download and streaming. It includes funky B-side BATHROOM JET CANDY, as well an instrumental version of each song. One of the alternative covers for the physical single in Japan also sees Ena Fujita as a manga character, taking on the series' iconic grappler BAKI in battle.
UPDATE: The official music video has just been released, and sees the bikini rioter brawling on a bus. Check out the video.
Ena Fujita – DEAD STRONG single tracklist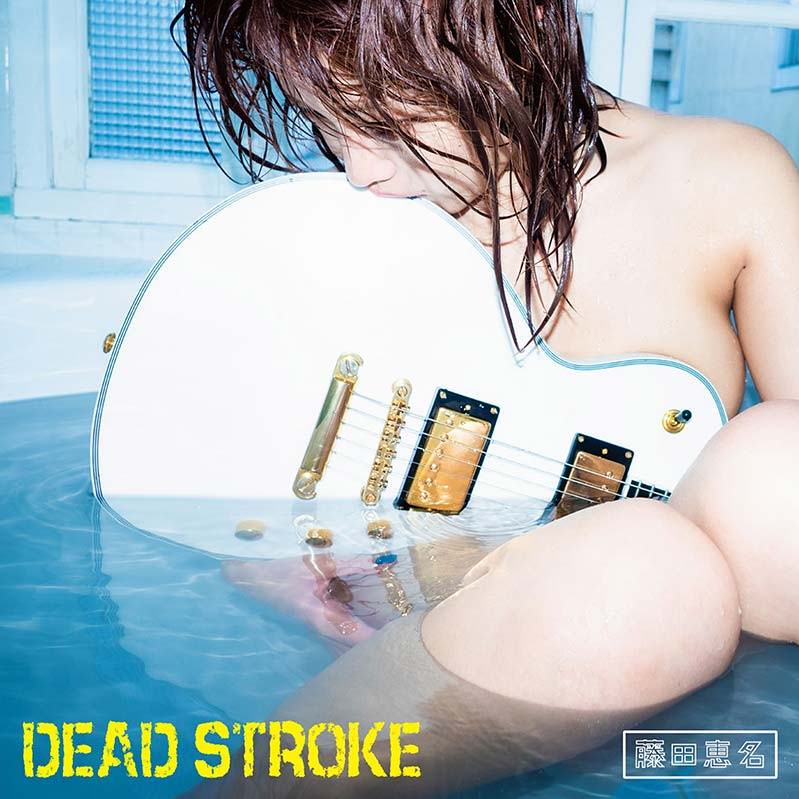 01. DEAD STROKE
02. BATHROOM JET CANDY
03. DEAD STROKE (Instrumental)
04. BATHROOM JET CANDY (Instrumental)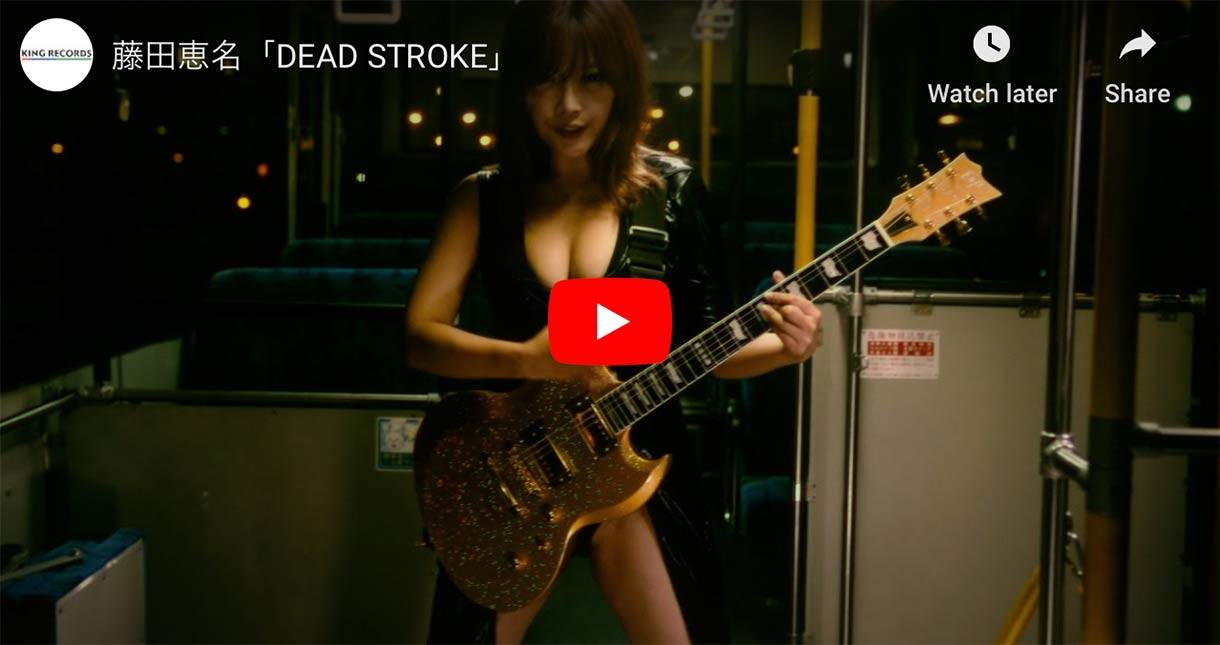 ---
Hardworking Ena Fujita spent several years putting out her music independently, performing on the streets with just a guitar, amp and her pink, gem encrusted microphone. She also performed at various indie music events and clubs while paying bills as a gravure idol (model).
By 2014 Ena Fujita's modelling career shifted up a gear when she was awarded Miss Tokyo Sports 2014 by popular newspaper Tokyo Sports. The following year she was the poster girl of Japan's international horror film festival, Horror Hiho: Hidden Treasures of Horror. The event's poster saw Ena transformed into a mythical beast with giant horns made of ice cream, cherries and chocolate sauce.
The horror theme continues with EVIL IDOL SONG. ABCs of Death 2 director Hajime Ohata noticed Ena Fujita and became inspired. He wanted to create a horror film based around a singer songwriting gravure idol that becomes possessed by the devil. Ena Fujita stars as the film's serial killing demonic pop star, and her song, which has the power to kill, also became the film's title. This time her horns aren't made of dessert.
Soon Ena Fujita was crowned MISS iD 2017, an audition process hosted by publishing giant Kodansha in search of "girls that have never been seen before, who deserve to been in this new day and age". iD stands for identity as well as idol, and the process seeks out women who want to make the world a more fun place, whether it's through acting, music or modelling – Ena Fujita is all three. She also landed a major-label deal with Japan's King Records, releasing her first full length album Iromono last summer, as well as mini album BIKINI RIOT on CD overseas.
---
---