LOVEBITES: WHEN DESTINIES ALIGN New Music Video
Japan's iron maidens LOVEBITES show their samurai spirit in latest music video "WHEN DESTINIES ALIGN", out today. The thrilling heavy metal romp is available to download from midnight and is the lead track from the band's third album ELECTRIC PENTAGRAM, out on CD in the UK via JPU Records from 31 January 2020 and available to pre-order from today.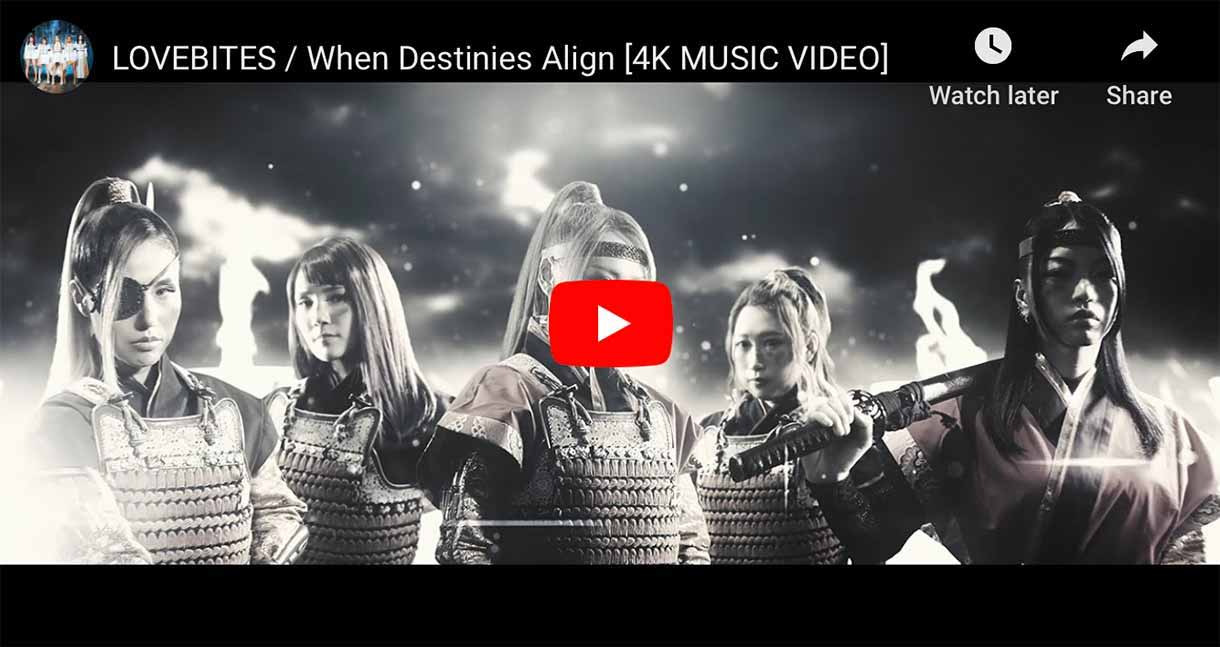 In a short amount of time LOVEBITES have thrashed their way halfway around the world in the pursuit of heavy metal. From being crowned "Best New Band" at the Metal Hammer Golden Gods Awards 2018, to wowing crowds at Download Festival and Bloodstock Open Air, and supporting DragonForce on their UK tour last month, the five-strong band refuse to slow down. Now, with ELECTRIC PENTAGRAM on the horizon, LOVEBITES push forwards stronger than ever with this being their fifth CD released in the United Kingdom since their debut EP was unleashed less than 30-months ago.
Speaking on the album title, bassist Miho comments, "LOVEBITES is an electric pentagram. A pentagram is a five-pointed star consisting of five lines. It's been an emblem that's adorned amulets and talismans since ancient times as a symbol of protection. That's why we felt ELECTRIC PENTAGRAM is the perfect title for this album, we are five points brought together to protect heavy metal."
LOVEBITES – ELECTRIC PENTAGRAM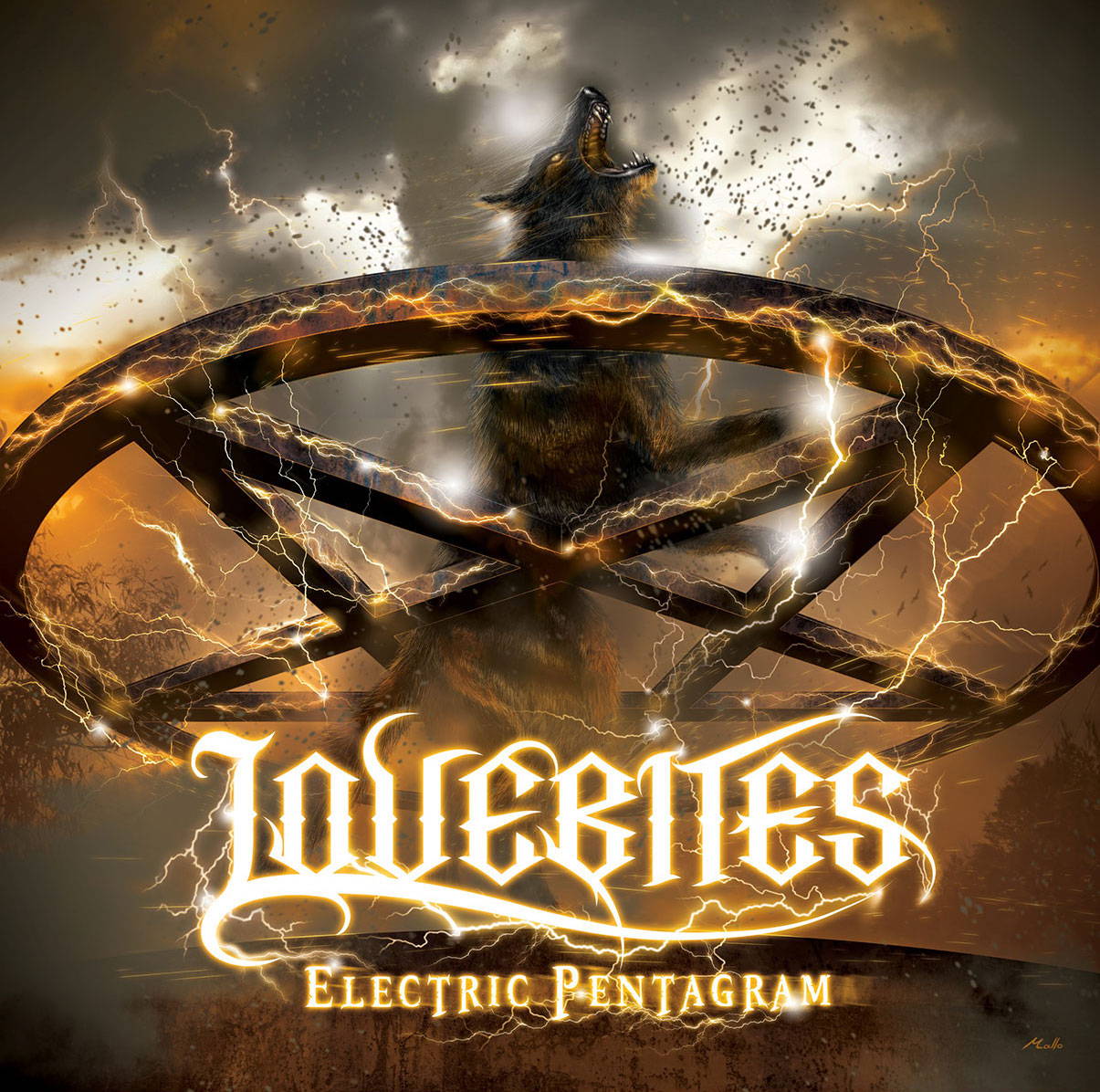 1. THUNDER VENGEANCE
2. HOLY WAR
3. GOLDEN DESTINATION
4. RAISE SOME HELL
5. TODAY IS THE DAY
6. WHEN DESTINIES ALIGN
7. A FROZEN SERENADE
8. DANCING WITH THE DEVIL
9. SIGNS OF DELIVERANCE
10. SET THE WORLD ON FIRE
11. THE UNBROKEN
12. SWAN SONG
---