FEMM Go Retro-Futuristic in Video to Sugar Rush Single
With a combination of deathly cool and dark humour, Japanese mannequin rap duo FEMM have found fans among teenagers and influencers around the world. This highly artistic duo have adopted cutting-edge dance, mixed-reality XR technology and 3D avatars to create ground-breaking videos with avant-garde beauty that have been highly acclaimed in the United States and Europe.
FEMM have released their brand-new single Sugar Rush's breath-taking music video today, which premiered via Notion Magazine.
Sugar Rush refers to becoming stuck in the perilously sweet molasses of love, losing all grip on reason and rationality – it's a love song, but a dark and dangerous one, with a bright 8bit electronic hook that is offset by FEMM's cold and digitalized vocals, resulting in an addictive bittersweet tone.
The video adopts a luscious film noir visual style that evokes the darkness of love. It features a mesmerizing performance by the world-class unicycle dance troupe MIRACLE, of the Kawasaki Watarida Unicycle Club. Dressed in sweeping ankle-length skirts and fishbowl helmets fitted with stardust fairy lights, these graceful droid-like "Sugarbots" are what the video's director refers to as a "human special effect".
Among these retro-futuristic mono-wheeled marvels, the two members of FEMM lead the dance to create an atmosphere that recalls the beauty and awe of Alice in Wonderland, their stature as serious and imposing as the Queen of Hearts.
FEMM Sugar Rush Music Video
The video was directed by Ryo Noguchi, a member of U-min and WORLD ORDER who has collaborated as a dancer and choreographer with world-famous artists such as will.i.am, Missy Elliott and Marquese "Nonstop" Scott. As a filmmaker, Noguchi won the Outstanding Film Award at 2019's GINZA SHORT FILM CONTEST for his film Splendor. The cameraman and editor on Splendor, Shuhei Yamada (HANABI), assisted Noguchi on the video for 'Sugar Rush'.
Choreography was handled by Noguchi along with Makiko Izu and Nao Usui. Together they emphasised the distinctive smooth and speedy movement of the unicycles, enhanced by the high-precision control and rotation that is MIRACLE's trademark. The result is so much more than simply a troupe of backing dancers: Integrated carefully with the members of FEMM, they help to form a remarkably refined, sublime work of multimedia art that is entirely unique.
FEMM Sugar Rush download / stream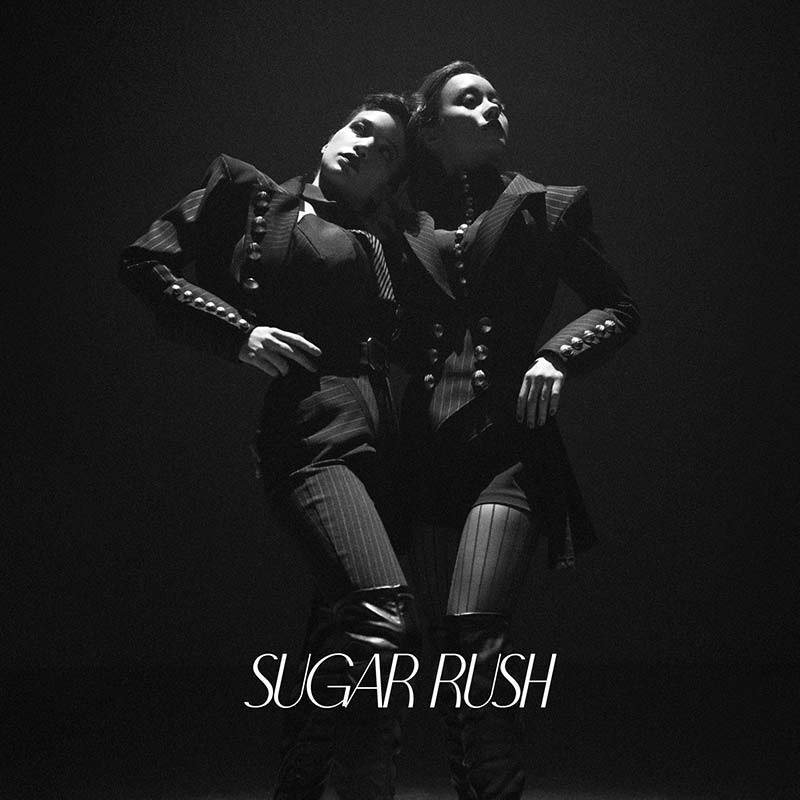 Last autumn, FEMM released the darkly industrial electronic EP 404 Not Found. Their musical collaborators included DaBaby/Lil Uzi Vert producer StarBoy along with Rina Sawayama/100 gecs trackmaker Danny L Harle, while their videos were made together with Radiohead/The 1975 collaborator Weirdcore and pioneering cyberpunk photographer Liam Wong, who has been highly praised by Syd Mead and Hideo Kojima. With these works, FEMM have ridden the cutting edge of internet culture.
With Sugar Rush, FEMM betray expectations once again. But what does remain consistent is FEMM's goal to portray "a brand-new world that has never before existed", where the boundaries between human and machine, virtual and reality, geographical borders and even language itself are blurred. Check out Sugar Rush and witness FEMM as they take one step closer to a hyperpop utopia.
---
Agents around the world can catch FEMM's acoustic livestream series on Instagram every Saturday morning (Europe and UK time) – full details can be found on their official Instagram account: https://www.instagram.com/femm____/
---
As a girls' anthem with a darkly humorous message, mannequin rap duo FEMM's acclaimed song 'Fxxk Boyz Get Money' found an audience with teens and influencers in the United States, quickly spreading around Europe, South America and Asia. FEMM's debut album Femm-Isation brought Japanese female rap to a whole new audience, reaching the Top 10 of Billboard's World Albums chart in the US.
In Britain, the Huffington Post highlighted FEMM in its '6 Acts to Watch in 2016' list and HMV included the duo in the Best Indie Albums section at its stores across the UK. Through these global activities, FEMM have blazed a trail as acclaimed female rap artists at home and abroad.
FEMM's love of internet culture made them frontrunners of trends that are now sweeping the world, receiving praise for their reinterpretation of 1980s and '90s J-pop through a vaporwave filter. In 2020, they released their six-song EP '404 Not Found', whose title refers to the error message that appears when a website cannot be found – alluding to FEMM's brand-new sound that does not exist anywhere else, no matter how hard you look. With their dark vision and aggressive musicality that rides the forefront of the hyperpop boom, FEMM are attracting attention not only from FEMM fans (known as Agents) but from music fans and media around the world.
---
---