Lie and a Chameleon Join JPU. New Song 0 Out Now, Used in BLEACH: Brave Souls
British label JPU Records is proud to welcome rising Japanese band Lie and a Chameleon to its ranks, ahead of latest song "0" available to download or stream from today. (Update: The track is also now found on album JUGEM.)
"0" (pronounced "zero") is currently being used as the current opening theme song from the hugely popular anime mobile phone game BLEACH: Brave Souls, which has been downloaded more than 43 million times globally. The song's music video was also released today:
The release comes ahead of Lie and a Chameleon's first major single in Japan entitled mononoke in the fiction, due for release from 15 January 2020. The titular song of the three-track release will feature in the upcoming anime adaptation of In/Spectre, co-produced by streaming service Crunchyroll and animated by Brain's Base (Durarara!!, Assassination Classroom). The series will start airing on Japanese TV screens and Crunchyroll in January 2020, and also features JPU Records artist Sumire Uesaka as one of its voice acting cast.
Lie and a Chameleon (嘘とカメレオン / Uso to Kamereon, but often shortened to "Usokame") were born in Tokyo and grew up on YouTube. Their first music video Saredo Kijutsushi wa Sai o Furu ("However the Illusionist Shake the Dice") has had over six million views and saw the band become a hot topic on Japanese social media, not least because of vocalist Cham (.△)'s bewitching manner of guitarist Sosuke's energetic dance moves. Now, with their first major single on the way, the next 12 months ahead look stronger than ever for the band.
Clink the "0" cover art to find where to download / stream / add the track to your playlists: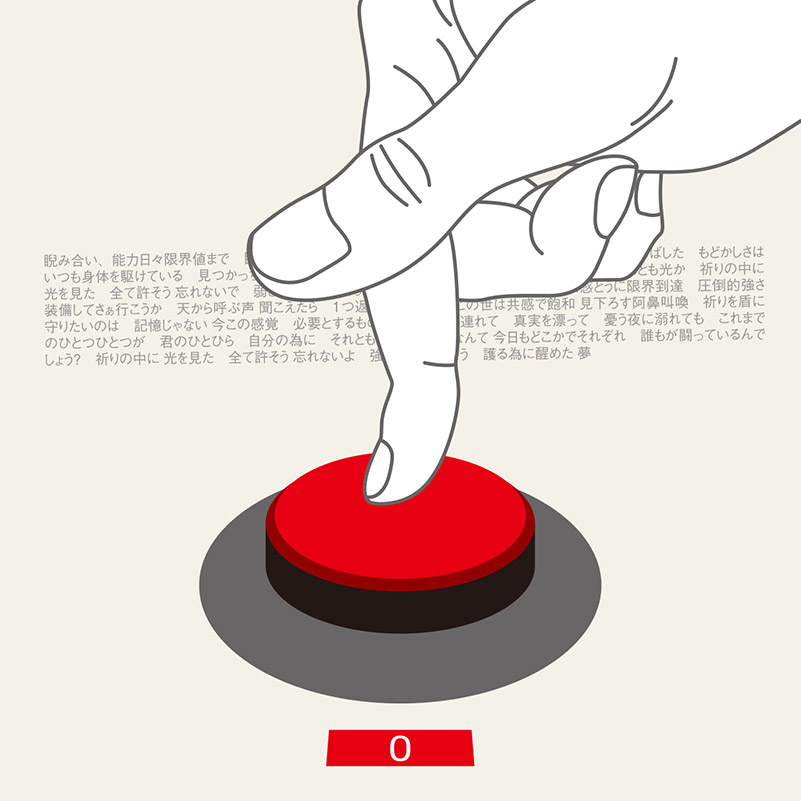 ---