Lie and a Chameleon Mononoke in the Fiction – major debut single
Lie and a Chameleon formed in Tokyo on April Fool's Day. Its enigmatic singer pens songs in Japanese, Morse code and hieroglyphics. Their chaotic first music video has been watched over six million times on YouTube. Now, one of Japan's most existing up-and-coming bands, Lie and a Chameleon, has signed with King Records in Japan and JPU Records internationally for their first major label single; mononoke in the fiction, out today.
The title song of the three-track release is a mixture of frantic guitar energy with sprinkles of catchy J-pop hooks and smooth, sweet vocals. It is also the opening theme for hot new anime In/Spectre. The first two tracks of the single are also included on album JUGEM.
In a video message recorded by the band for the international release, charismatic guitarist Sosuke Watanabe shouts, "It's a really interesting anime! And us lot are interesting! Stick it all together and BOOM! You're gonna get something extra interesting! But I'm going to say that, aren't I...!". He also goes on to confess a love for "Japanimation" and that he hopes people from overseas will check out the band's new single.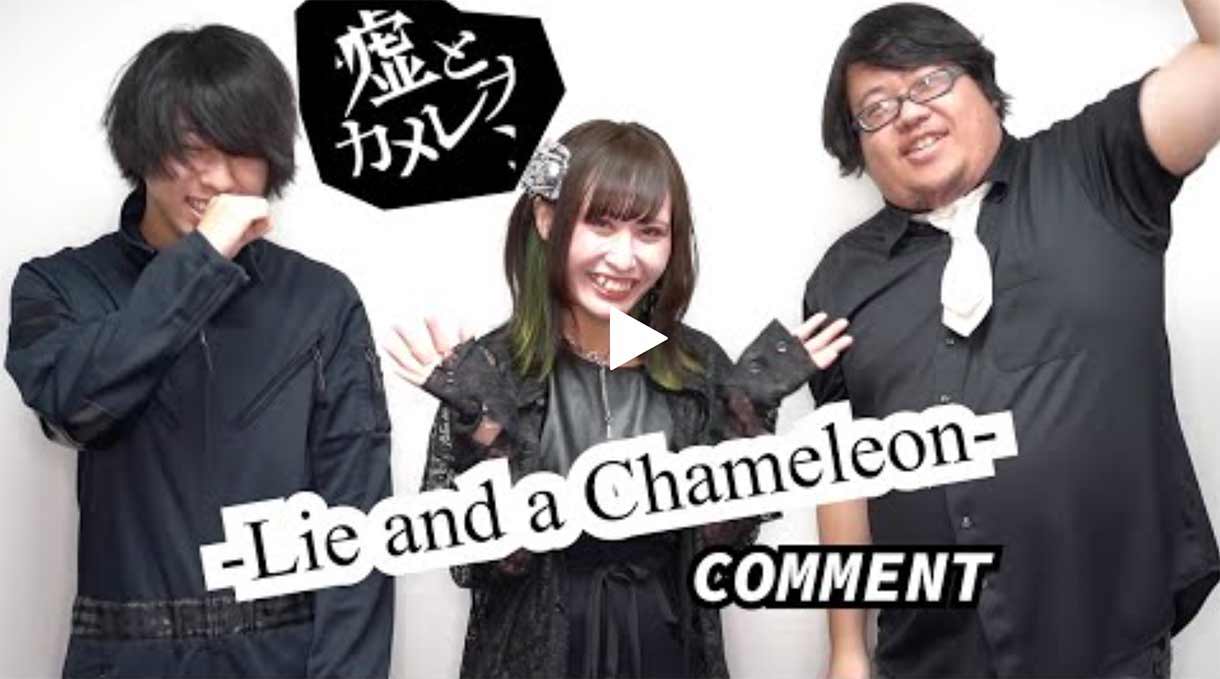 The single also includes binary, another fast-paced guitar-led pop anthem that hurtles along at tremendous speed, yet somehow remains grounded with the help of Cham(.△)'s soaring vocal. Final track arcana is the closest the band gets to a ballad on this release as a guitar rings out over feedback before the song builds to its stirring conclusion.
At the end of 2019 Lie and Chameleon released a new music video for their digital only song 0. Although not officially being classed as a single, the release also saw the band achieve their first video game tie-in, with the track becoming the current theme song to the hugely popular mobile game BLEACH: Brave Souls, which has been downloaded over 43 million times globally. The song's music video was shot in one take.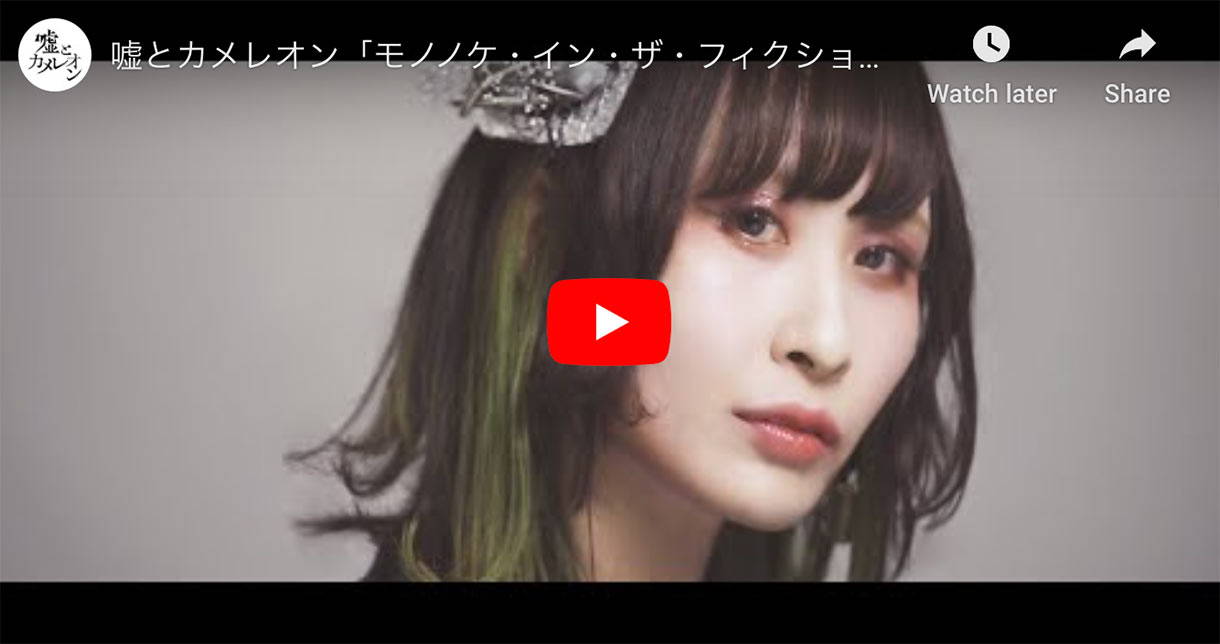 Lie and a Chameleon – Mononoke In The Fiction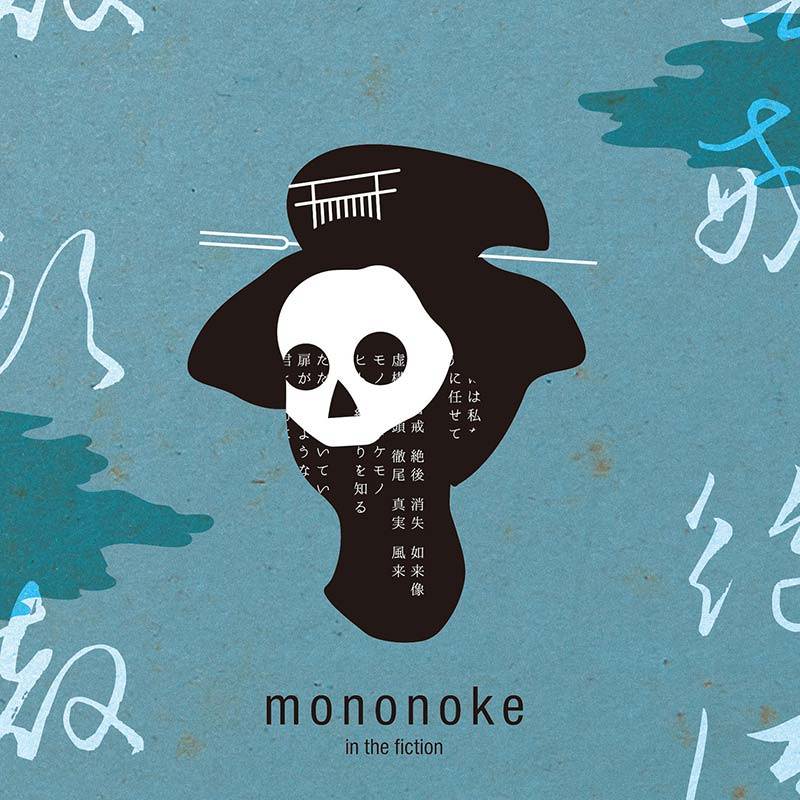 ---