LOVEBITES Join DragonForce for 2019 Tour
LOVEBITES will return to the United Kingdom this November as special guests on DragonForce's 11-date UK tour, leading founding member Herman Li to comment "So exited to be able to bring so much talent onto our UK tour! It's gonna be insane!".
This will be LOVEBITES' biggest UK tour so far and will mark just four months since the Golden Gods Award winning band were last on British soil for their appearance at Download Festival.
Commenting on joining DragonForce on tour;
Miho (Bass)
"I watched DragonForce for the first time in Japan in June 2017. I was fascinated by the flood of aggressive but beautiful sounds and their overwhelming stage presence. I am extremely honoured to be invited as a special guest of their UK tour. We will do our best performance to keep up with them!"
Miyako (Guitars/Keyboards)
"While talking with Herman at the Golden Gods afterparty we said that it would be nice if we could play together someday. I am very happy that it will come true! I will do my best."
Haruna (Drums)
"I am very happy and excited to be touring with DragonForce in 11 cities in the UK as I have been listening to their music as a fan. I think it will be a great opportunity for many people to listen to our music, so I hope we can do memorable performance for the audience and enjoy ourselves at the same time."
LOVEBITES 2019 UK Tour Dates
(Supporting DragonForce)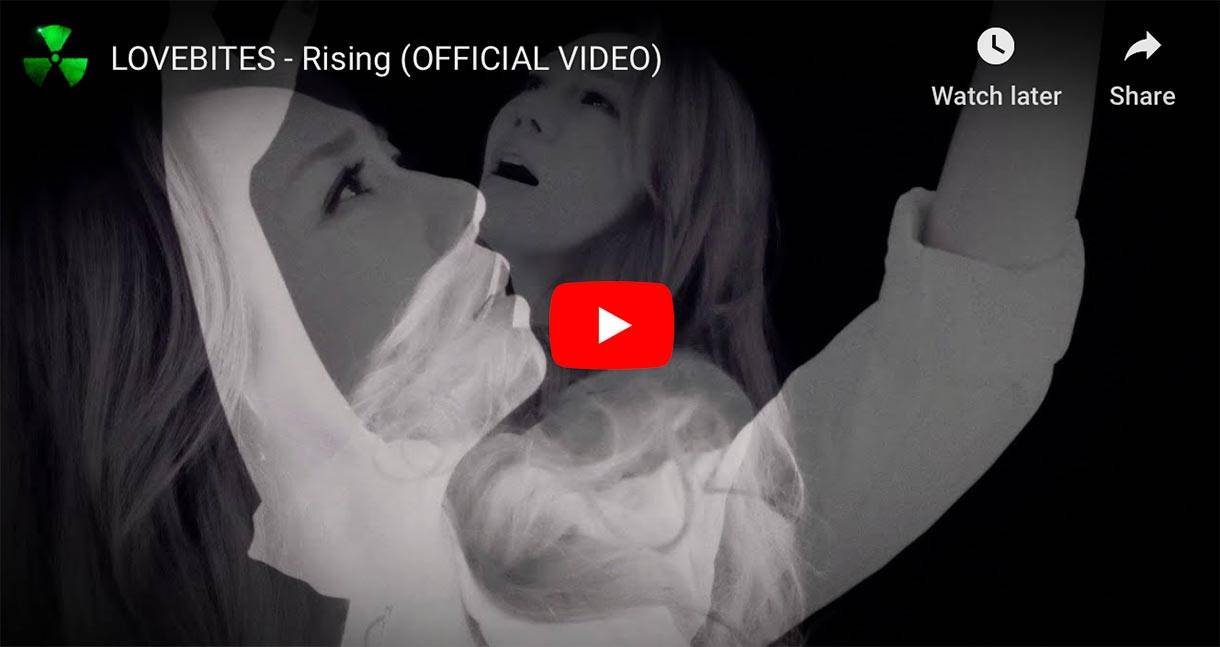 ---
---
DragonForce UK Tour Poster with LOVEBITES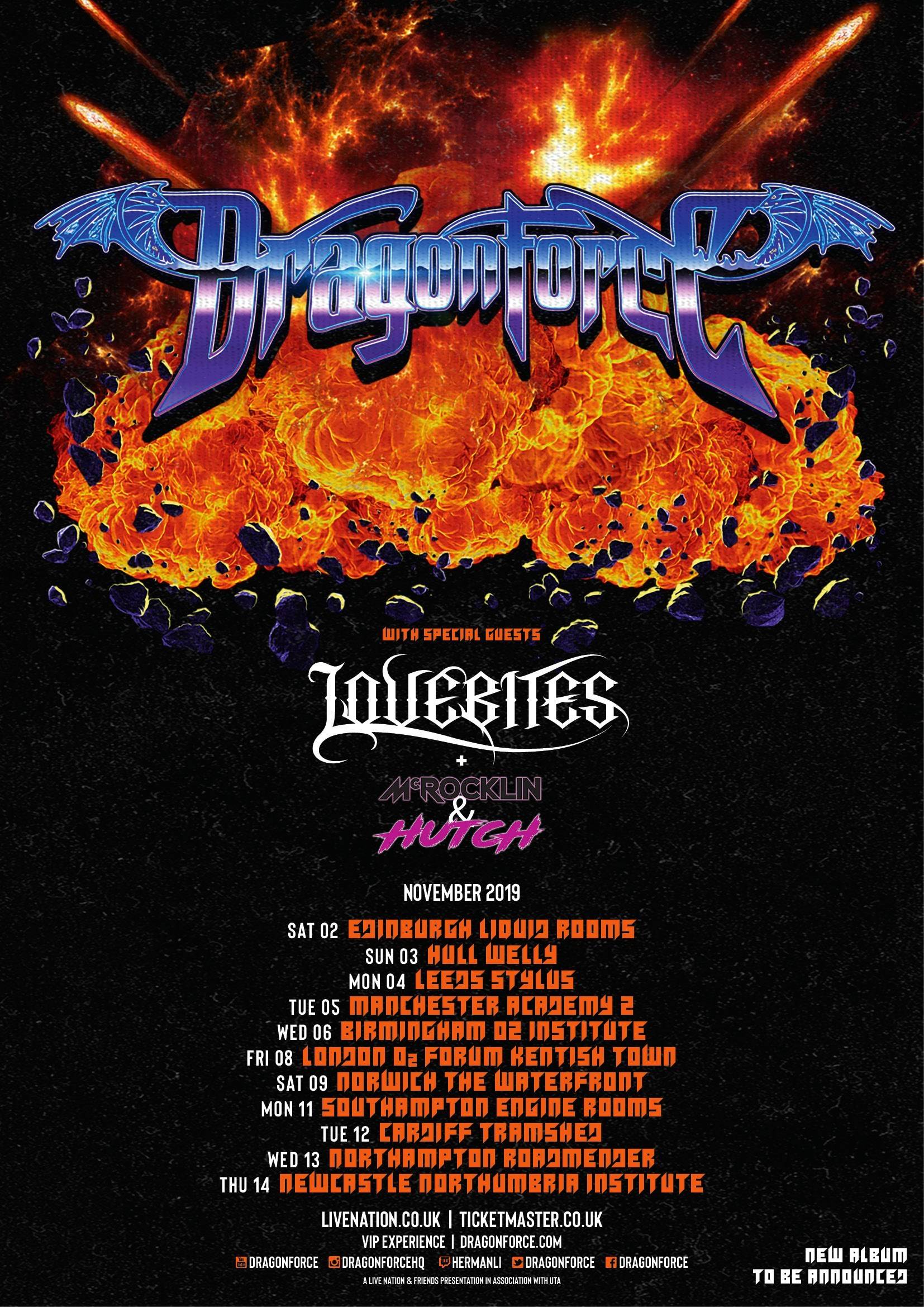 ---