LOVEBITES Limited Edition Vinyl: GOLDEN DESTINATION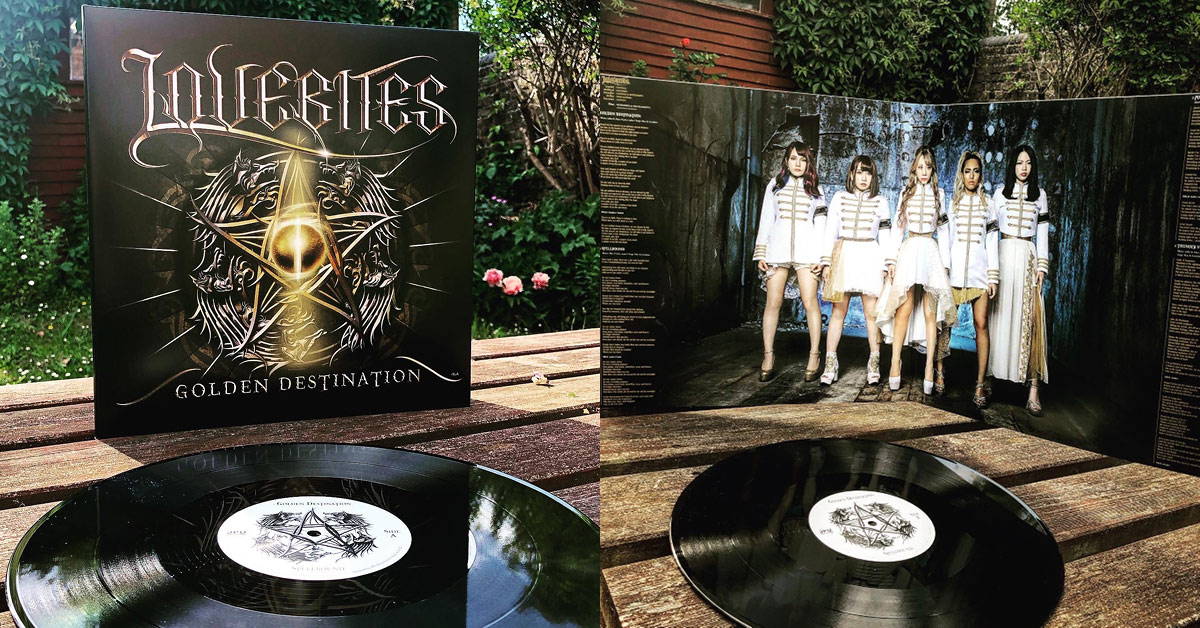 The first glimpse of the limited edition vinyl of LOVEBITES GOLDEN DESTINATION has been revealed! Featuring a beautiful 12" gatefold sleeve, the release will begin shipping next week and was originally delayed from the CD release due to corona virus affecting production times.
The maxi-single has four tracks, including the titular 'GOLDEN DESTINATION', the band's lightning fast love letter to the new wave of British heavy metal. Its music video features live footage from the band's UK tour with Dragonforce at the end of 2019.
In addition, there are also two completely new, unreleased songs included; 'SPELLBOUND', possibly LOVEBITES' most ambitious song yet, with keyboards taking the lead; and 'PUPPET ON STRINGS', combining heavy metal with a fleeting melody. The 22-minute single concludes with a gallant orchestral version of ELECTRIC PENTAGRAM's roaring opener, 'THUNDER VENGEANCE'.
LOVEBITES – GOLDEN DESTINATION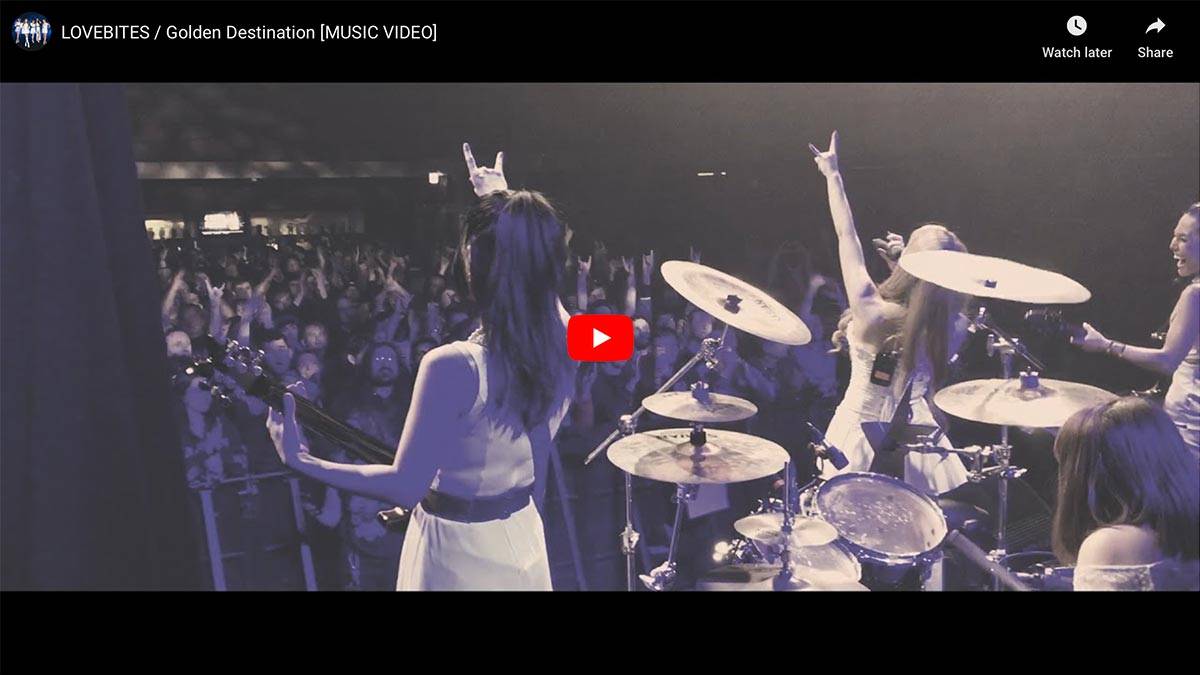 ---
---