MAMI (SCANDAL) Playlist Takeover
MAMI, guitarist of Japanese girl band SCANDAL and writer of the band's ace new single SPICE, has taken over the JPU Records Playlist on Apple Music, Spotify, Deezer and YouTube with a selection of her favourite songs from Japan and beyond!
MAMI's playlist takeover includes plenty of energetic guitar-pop and indie rock classics from the East and West, mixing The Wombats, Last Dinosaurs and Two Door Cinema Club beautifully with Japan's Ellegarden, Creep Hyp and Yoru no Honki Dance.
There's also classic J-pop with Pocket Biscuits' 1996 breakout song "YELLOW YELLOW HAPPY", Sword Art Online song "Thrill, Risk, Heartless" from LiSA, and what Japanese music playlist is complete without something from Sheena Ringo.
Her choices follow selections from band members RINA and TOMOMI in May and June, and will be followed by songs picked by vocalist HARUNA in August. We recommend subscribing to the playlist to automatically be updated with the next selection of hand-picked tracks as soon as they go live. The JPU Records Playlist is updated every month by members of bands signed to the international label, as well as by staff or people involved in the Japanese music industry.
Watch the new short animation for SCANDAL single SPICE here.
The playlist has since changed.
---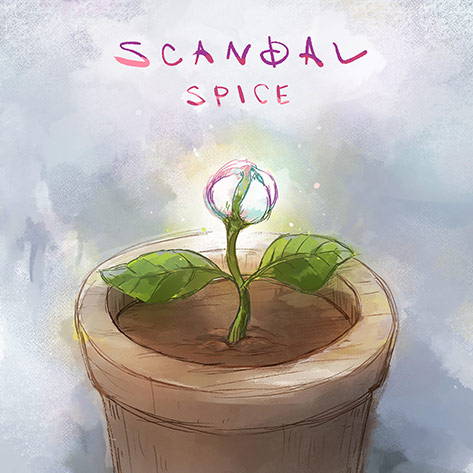 ---