Niji no Conquistador Relive the Sunshine with Triple-Track Single Summer towa Kimi to Watashinari!!
Japanese hyper idols Niji no Conquistador relive the summer's sunshine with bright triple-track single Summer towa Kimi to Watashinari!!, out today for digital download and streaming. All songs have never before been released and follows the J-pop group's massive 17-track studio album RAINBOW GRAVITY, released in June.
Despite Niji no Conquistador's 12-members identifying as sun-dodging otaku – who would rather stay indoors and watch anime, play video games or draw than frolic outside – the group manage to capture the essence of summer in their pursuit of things that make them say "kawaii" and "suki".
The single's title track is an upbeat, radiant anthem that means "Summer is you and me" in English. Its vibrant music video was released ahead of the single and has already been enjoyed over 600,000 times on YouTube, and sees the idol group dancing on a beach, playing in a waterpark and rolling around on tatami mats. The song is written by Motonari Murakawa (BABYMETAL, Sakura Gakuin, Band Ja Naimon!) with lyrics from NOBE (Juice=Juice, Momoiro Clover Z, LADYBABY).



Second track Shukan Shounen Shoujo Idol ("Weekly Shonen Girl Idol"), while still being upbeat, is also a jazzy number with a funky bassline written by Kentaro Ishii (AKB48, THE IDOLM@STER, GIRLFRIEND) and with lyrics by Ameko Kodama (℃-ute, Morning Musume, ANGERME).
Closing track Friday Night Fancy celebrates our favourite day of the working week in a joyous explosion of J-pop fun. It's written by Keita Miyoshi and has lyrics by nobara kaede (TOKYO GIRLS' STYLE, FES☆TIVE, JAPANARIZM).
Download, stream and add to your playlists now.
---
Niji no Conquistador – Summer towa Kimi to Watashinari!!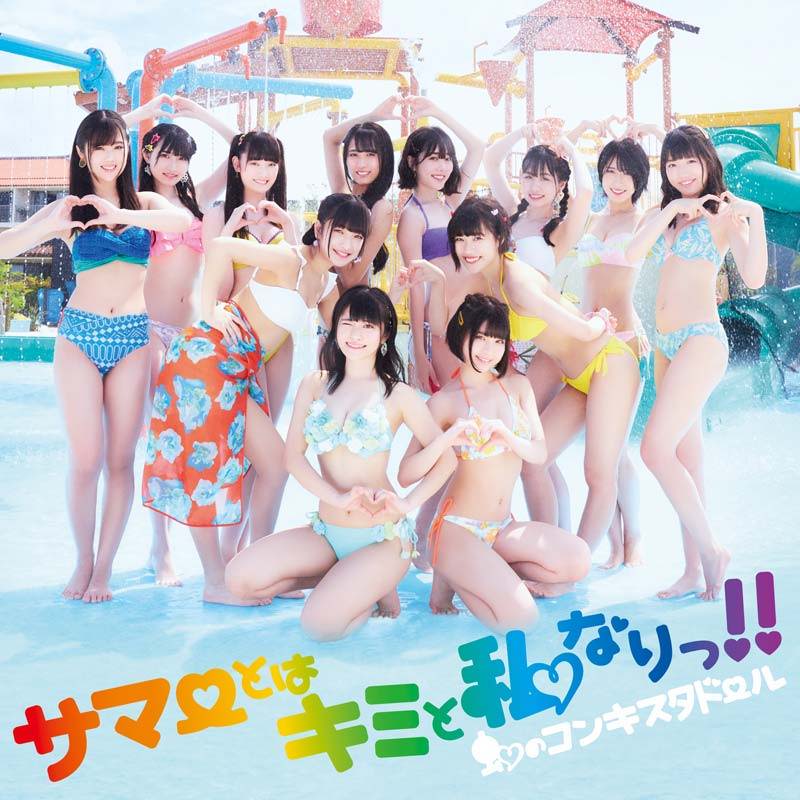 1. Summer towa Kimi to Warashinari!! / サマーとはキミと私なりっ!!
2. Shukan Shounen Shoujo Idol / 週刊少年少女アイドル
3. Fancy Friday Night
---
Niji no Conquistador members:
Nagi Nemoto
Akari Nakamura
Karin Matoba
Moe Tsurumi
Ao Yamato
Nana Yamasaki
Ayame Okada
Riko Shimizu
Airi Hiruta
Miyu Kataoka
Marina Kumamoto
Rio Yamamoto
---
---