SCANDAL: A.M.D.K.J. Music Video Release
SCANDAL have released the music video to "A.M.D.K.J." today, as new album Kiss from the darkness becomes available for digital preorder! The album is also available to order on CD from JPU Records in two editions, both include translated and transliterated lyrics, and one includes SCANDAL magazine "her" volume 2 in English.
"A.M.D.K.J." is currently being used as a theme song to the anime GeGeGe no Kitaro. The music video was directed by Hiroshi Usui, who has worked with many bands over the years, while the song was composed by SCANDAL's guitarist MAMI and the lyrics written by drummer RINA.
Director Hiroshi Usui comments, "The first line of the video proposal was simply "網dark字". The reason why we were able to make such a cool video out of such a play on words was probably because the feel of these four together was perfectly captured. Additionally, it was also because when they were all shot individually they all posed for the camera so captivatingly that people just couldn't stop saying "nice" over and over again."
The play on words that Hiroshi refers to is that "網dark字" is transliterated as "ami dark ji" (AMi DarK Ji = A.M.D.K.J.). The first kanji "網" can mean "net" or "web", captured in the video with the use of the chainlink fence, the "dark" is represented by the members' black outfits, and the "字" can be read as "character", as in the letters of "A.M.D.K.J." that appear throughout the video.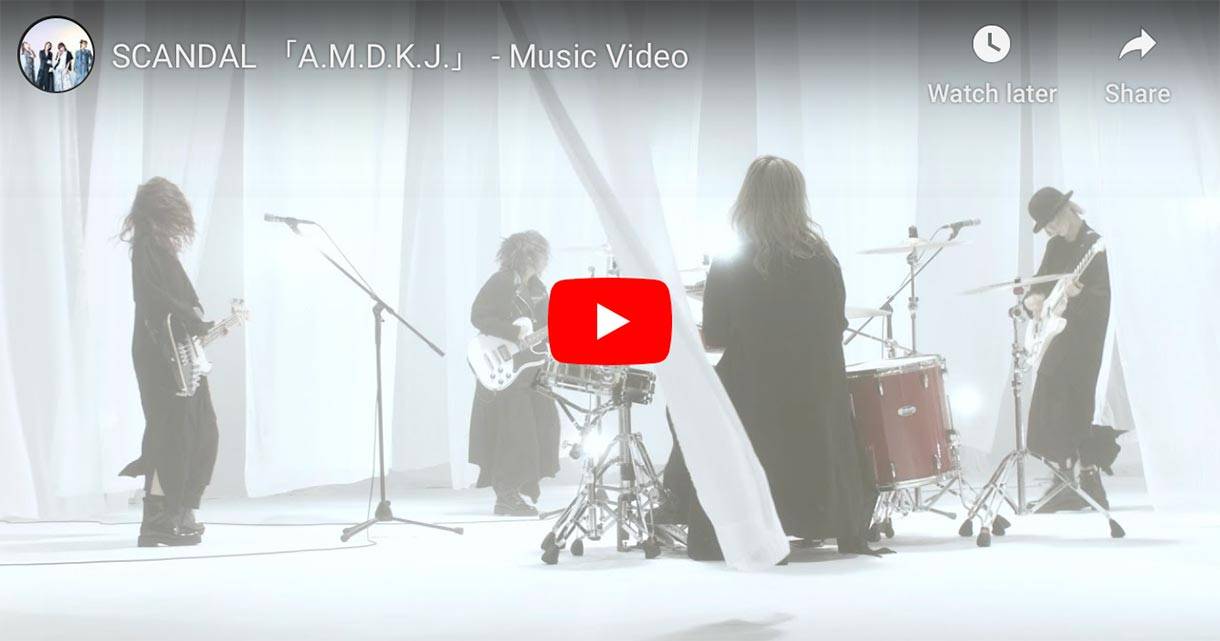 SCANDAL Kiss from the darkness
---