Legendary Japanese Rock Band BUCK-TICK Mark 33rd Anniversary with Special International Release of ABRACADABRA Album
Legendary Japanese rock band BUCK-TICK mark their 33rd anniversary with a special international edition of latest album ABRACADABRA on CD and cassette. The CD will include bonus tracks, a 24-page booklet and additional English lyric translations and transliterations and will be released via JPU Records from 20 November 2020.
For more than 30 years BUCK-TICK have been inspiring musicians, influencing fashion and shaping pop-culture in Japan. This led to the MTV Video Music Awards Japan acknowledging the band's impact by awarding them the accolade "Inspiration Award Japan" during their 30th anniversary year. The band is also widely acknowledged for being one of the factors that sparked Japan's "visual kei" movement and has had three official tribute albums made in their honour.
ABRACADABRA is BUCK-TICK's powerful 22nd studio album and features 14 tracks, plus soon-to-be-announced bonus tracks. It includes their latest singles "Kemonotachi no Yoru", "Datenshi" and most recent release "MOONLIGHT ESCAPE", the music videos and clips of which have been collectively viewed more than one million times on YouTube.
The release is part of the band's 33rd anniversary events, which also includes their first-ever unattended livestream show, "ABRACADABRA LIVE ON THE NET", taking place on Monday, 21 September.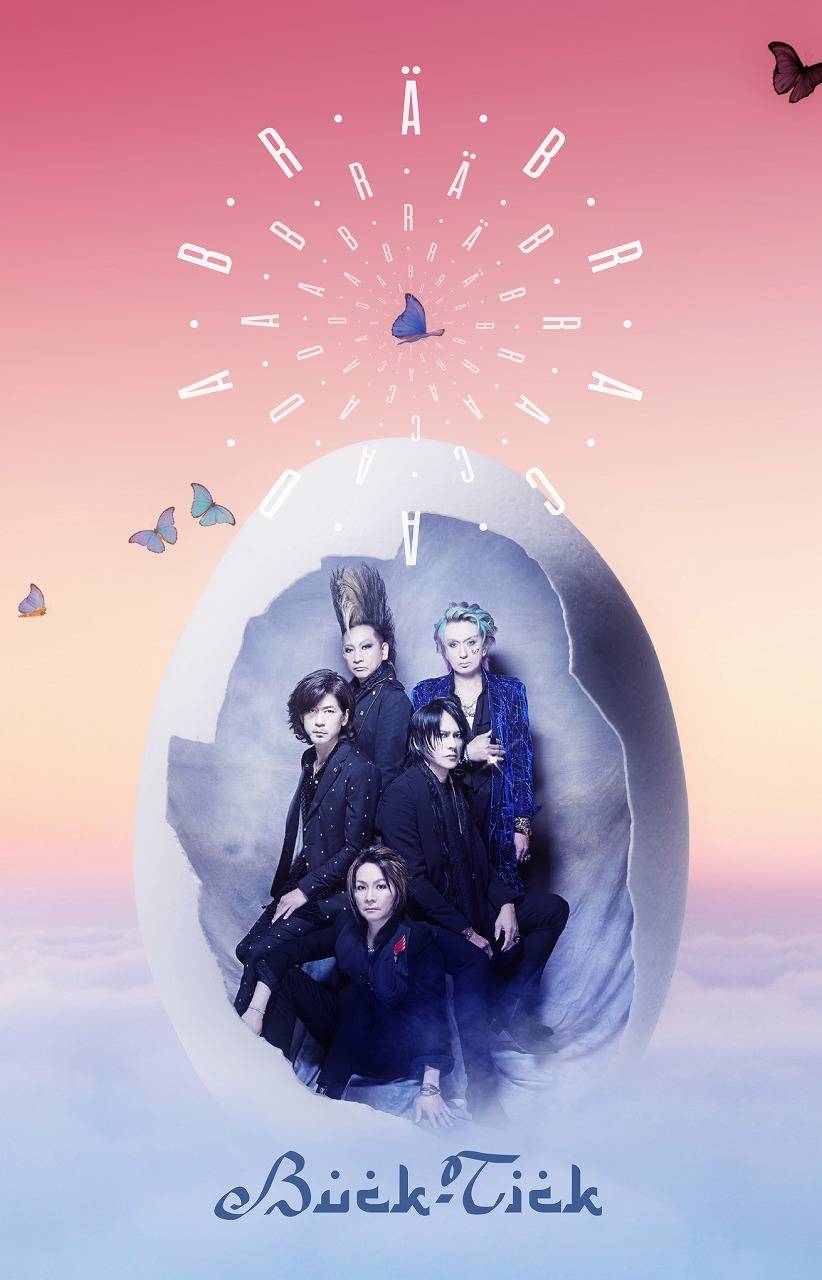 PEACE
Quesera Sera Elegy
URAHARA-JUKU
SOPHIA DREAM
Tsuki no Sabaku
Villain
Kogoeru

(Crystal CUBE ver.)

Maimu Mime
Dance Tengoku
Kemonotachi no Yoru

(YOW-ROW ver.)

Datenshi

(YOW-ROW ver.)

Eureka
Bokyaku
+ Bonus Tracks TBA
ABRACADABRA LIVE ON THE NET:
Tickets for the 21 September livestream concert are available now on the Zaiko platform.
https://buck-tick.zaiko.io/_buy/1nRj:Rx:1bc42
* Information is available in English, Japanese, Chinese, and Korean
* The concert will be archived and available for viewing for overseas fans in different time zones
* Tickets will be available until 28 September 1pm BST. Viewing window is between 21 September 11am BST and 28 September 2pm BST.
BUCK-TICK are:
Atsushi Sakurai – vocals
Hisashi Imai – guitar
Hidehiko Hoshino – guitar
Yutaka Higuchi – bass
Toll Yagami – drums
ABOUT BUCK-TICK:
Since their debut in 1987, BUCK-TICK has kept their original members. With third album TABOO, they achieved their first number one in the charts and performed at Nippon Budokan and the Tokyo Dome.
In 2017, BUCK-TICK received the "Inspiration Award Japan" at the MTV Video Music Award Japan 2017 for inspiring artists during their 30-year career.
In January 2020, the band released their 38th single "Datenshi" simultaneously with their tribute album PARADE III – RESPECTIVE TRACKS OF BUCK-TICK which featured numerous guest artists.
In August 2020, BUCK-TICK released their second single of the year, "MOONLIGHT ESCAPE". The band will release their 22nd studio album ABRACADABRA for their 33-year debut anniversary.
BUCK-TICK Official Website: http://buck-tick.com/
Facebook: https://www.facebook.com/bucktick.official/
Twitter: https://twitter.com/BUCKTICK_INFO
International Page: http://jpurecords.com/buck-tick
---