FEMM Keep It Cool with New Single
Japanese mannequin rap duo FEMM release new single 'Keep It Cool' today. The track flirts with elements of UK garage, 2-step and has a fresh, jazzy take on future bass. Following on from FEMM's recent dance releases 'Come&Go', 'Peach' and 'Dead Of Night', the track is accompanied by a music video set in the virtual city of New Tokyo in the year 20XX.
The single is available now to download, stream and add to playlists now and its music video is available to watch below: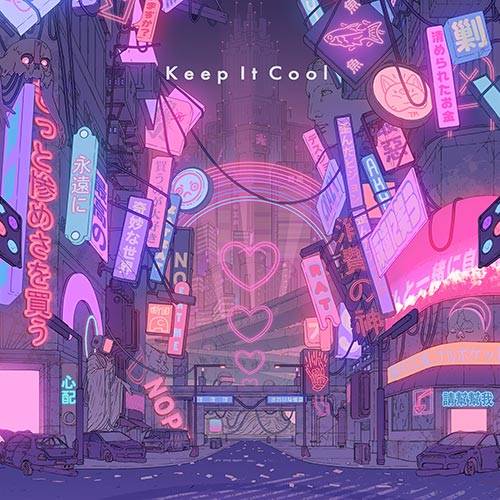 FEMM's biting breakthrough girls' anthem 'Fxxk Boyz Get Money' went viral in 2014 and caught the attention of Western teens. This was followed by debut album 'Femm-Isation', which entered the Top 10 of Billboard's World Albums chart. FEMM were quickly established as pioneers of a new era in Japan's female rap scene, and to this day, they continue to ride the cutting edge of internet subculture.
FEMM's March 2021 music video 'Sugar Rush' was featured on the British music and fashion site Notion, and the popular music site Music Crowns introduced the track to its 4.5 million followers on social media. FEMM were also interviewed by the culture magazine Wonderland, which described them as having an "unmissable and unique sound". On Spotify, 'Sugar Rush' was included in tastemaking playlists such as 'Pop Hits', 'Dark Pop' and 'The Best Indie Pop', once again exposing music fans in the UK, Europe and the US to the avant-garde pop charms of FEMM.
Check out cool noir visuals and an unreal unicycle dance performance in the video for 'Sugar Rush':
FEMM's latest EP '404 Not Found' was released on 4 April 2021 as a limited edition MiniDisc. It features producers such as DaBaby / Lil Uzi Vert cohort Star Boy and Rina Sawayama / 100 gecs collaborator Danny L Harle. While the EP has a notably dark and industrial style, new single 'Keep It Cool' is closer to the brighter sound of FEMM's previous release, 'Sugar Rush'.
With 'Keep It Cool', FEMM have betrayed expectations once again. The single's exciting new sound is nonetheless in keeping with their guiding concept of breaking down the divisions between humans and machines, virtual and reality, borders and languages, to create something that had never before existed in this world. Now is the perfect time to immerse yourself in FEMM's leftfield utopia.
---
---
---