SCANDAL Reschedule 'Kiss from the darkness' UK & European Tour 2021
Japanese girl band SCANDAL have announced new dates for their postponed 2020 'Kiss from the darkness' world tour. The first dates to be rescheduled have been confirmed for the UK, France and Germany. These will now take place in October 2021. Here is the band's official statement for the UK and European dates:
"Thank you for your continued support of SCANDAL! We are happy to announce re-scheduled 2021 UK and Europe tour dates, for the shows postponed in September 2020.
"Your tickets will remain valid for the postponed shows. If you are unable to attend the new date, you will be entitled to apply for a refund or voucher, depending on local policy. Please contact your point of purchase for more information.
"We apologise for any inconvenience caused, but appreciate your understanding, and look forward to seeing you at the re-scheduled dates!"
---
SCANDAL Rescheduled 2021 Tour Dates: UK & Europe
---
Kiss from the darkness album
Laundry Laundry
NEON TOWN ESCAPE
Ceramic Blue
Kinenbi
Tsuki
YOU GO GIRL!

(CD bonus track)
--------
Both editions of the CD from JPU Records include official English lyric translations and Romaji transliterations.
The limited edition includes magazine 'her' translated and printed entirely in English.
---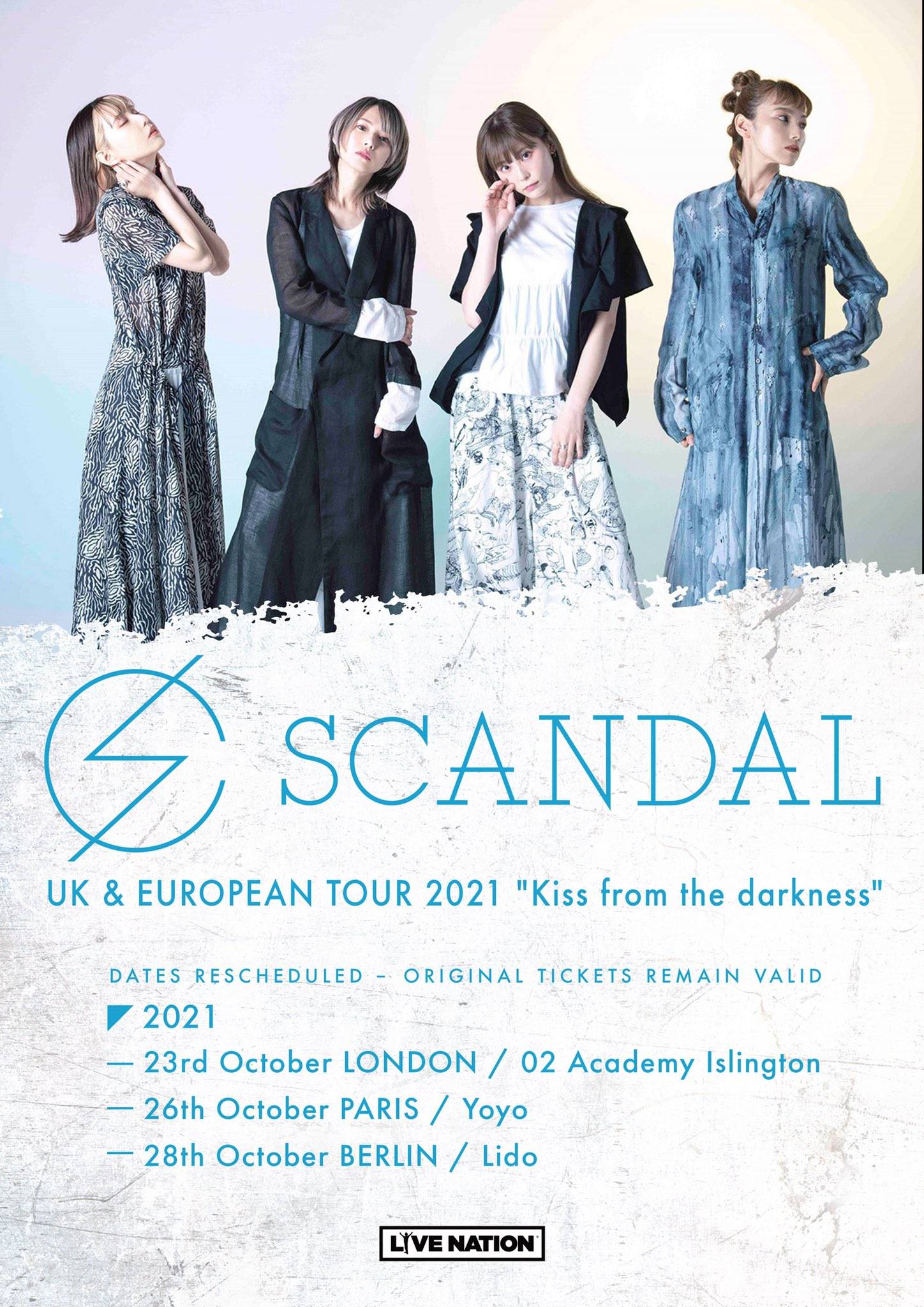 ---