Sumire Uesaka Releases Lead Track from EASY LOVE Single
Quirky Japanese pop singer Sumire Uesaka has today released the title track to brilliant new single EASY LOVE. The song is the opening theme to new anime series Don't Toy With Me, Miss Nagatoro, which begins in April and stars Uesaka as the voice of its titular character Ms. Nagatoro. The full six-track EASY LOVE release, Uesaka's 11th single to date, will be available to download and stream from 16:00 GMT on 20 April, 2021.
EASY LOVE sees Sumire Uesaka pen the lyrics with popular lyricist Kyasu Morizuki (Orange Charamel, Do As Infinity, AAA) collaborate to capture "the fluttering heart of a girl in love". Helping capture that energy is songwriter Mayuko Maruyama (ClariS, Riho Iida), who provides the whimsical, bouncy, and frantic melody to this fun and fast Japanese pop song.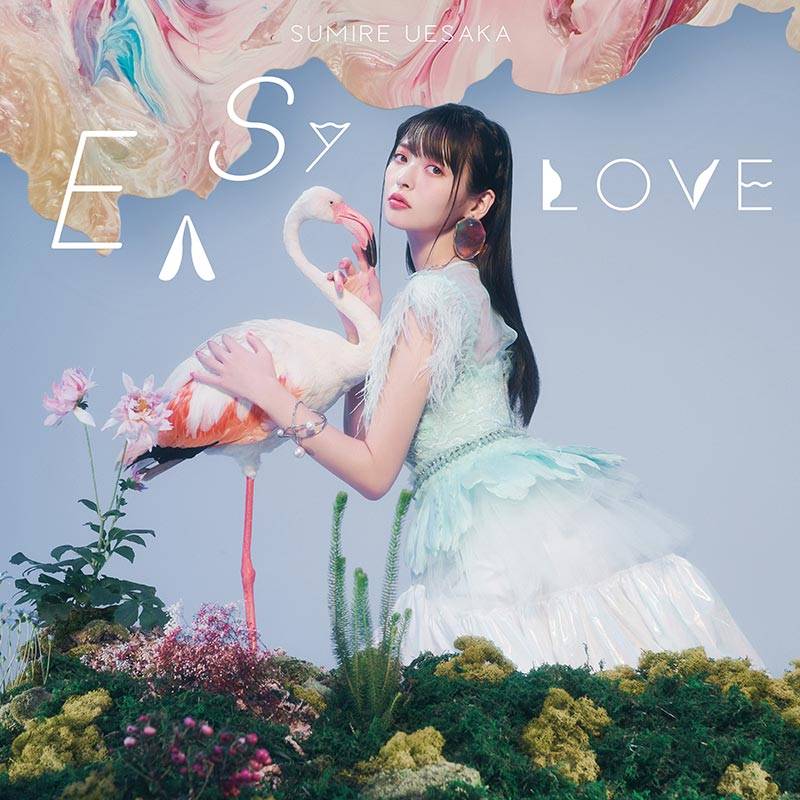 EASY LOVE
Dreaming Maid Girl
A Secret Friend
EASY LOVE (Instrumental)
Dreaming Maid Girl (Instrumental)
A Secret Friend (Instrumental)
Track two, 'Dreaming Maid Girl' (夢みるメイドガール) is written by Sumire Uesaka and the music by video game and anime composer Yosuke Kurokawa (Tales of Symphonia: THE ANIMATION, Atelier Elkrone). This is a high-energy, bouncy love song, written from the perspective of a robotic maid.
The final original track of the single is 'A Secret Friend' (ヒミツのトモダチ♡), pure hard rock madness through the lens of J-pop courtesy of MUTEKI DEAD SNAKE. He had previously worked with Sumire Uesaka for techno-pop romp 'Yopparappi' (よっぱらっぴ☆) from Sumure Uesaka's No Future Vacances album, also available to own on CD from JPU Records overseas with transliterated lyrics.
EASY LOVE's remaining three tracks are instrumental versions of the above. Pre-order the full single now ahead of its release on 20 April and listen to 'EASY LOVE' now!
Sumire Uesaka EASY LOVE Music Video

---
Also Available from Sumire Uesaka on CD and to Download
---